Most homeowners in the United States carry home insurance. A lot, in fact, are required to do so because they're paying down a mortgage.
While homeowners pay a premium every month, or once a year, many don't know what it is they're getting in return. Home insurance can be complicated to understand.
One easy way to digest home insurance, and the importance of carrying it, is by reading some statistics about it.
Here are the top 10 home insurance statistics you should know.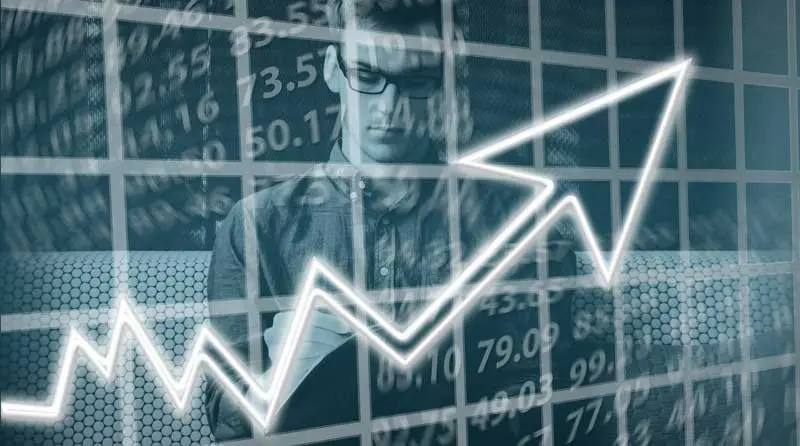 1. 95% of Homeowners Have Home Insurance
According to the Insurance Information Institute, 95% of homeowners have home insurance in the United States. In total, that would be roughly 70 million homeowners in the country.
The III conducts regular surveys of homeowners, and they typically find that anywhere between 94% to 96% of respondents say they have home insurance. Their survey doesn't break down the type of home people own, or what type of insurance policy they carry.
The stats do who, however, just how important homeowners consider having home insurance.
2. The Average Policy is $1,192 Per Year
As of 2016, the III reported that the average home insurance policy in the U.S. cost $1,192 per year. Home insurance premiums will vary greatly from home to home based on a variety of factors. One is the size of the home. Another is simply the location of the home.
One major variable is the state in which the home is located. The lowest average premium is $659 in Oregon. The highest is $1,967 in Louisiana. Michigan's average annual home insurance premium is $952, by comparison.
3. 60% of Homeowners Don't Have Enough Insurance
One way that homeowners often try to reduce their costs is by reducing the home insurance coverage levels. This can be effective at lowering the annual insurance premium, but it can be disastrous, too.
In fact, 60% of homes in America are considered underinsured. This means there isn't sufficient home insurance on the home in case of an event that causes damage. Not having enough insurance can be extremely costly and can even result in a complete loss of your home in a catastrophic incident.
4. 78% of Homeowners Carry HO-3 Insurance
The most common home insurance policy is what's called the HO-3, according to the National Association of Insurance Commissioners. This type of policy typically covers you for personal liability as well as your belongings, in addition to the dwelling itself.
This is important because it provides you protection in case someone gets hurt on your property. It also provides coverage in the case of theft of your personal belongings and/or if you suffer losses in personal belongings during a fire or other event, for example.
5. Less Than Half of Homeowners Have Inventory
While a majority of homeowners carry insurance that covers their possessions, many don't have a full inventory of what they own. Just 48% of homeowners actually have prepared a full inventory list of their possessions.
This inventory list is very important in the case of losses. When a homeowner files a claim for loss of personal property, the insurance company will want to see a list of what they lost. Having an inventory will make this easier to provide, and will ensure you are submitting accurate information.
6. Jewelry is the Most Expensive Item
Speaking of personal property, jewelry tops the list as the most expensive category of claims. This is probably not surprising, as some jewelry can get quite expensive.
One problem, though, is that most home insurance policies have a limit on the amount they'll pay out for jewelry.
Some don't provide any coverage at all. It's important to see if your policy does. If not, you can always add additional coverage specifically for your valuable jewelry.
7. The Average Claim is Almost $9,000
Over the last 20 years, the average number of home insurance claims have decreased. At the same time, however, the average claim payment has gone up significantly.
The Internet Research Council reported there were 8.6 claims paid per 100 insured homes in 1997, and only 5.0 in 2013. In 1997, the average claim paid was $2,676. That number rose all the way to $8,787 in just six years later.
8. Wind Damage Accounts for One-Quarter of All Claims
The most common reason for a home insurance claim is wind damage, according to Travelers Insurance data. In fact, 25% of all claims were due to that reason.
The second most common claim reason is non-weather water damage, which accounts for 19% of all claims. That's followed by hail (15%), weather-related water damage (11%) and theft (6%).
9. Fire Accounts for 23% of All Claim Costs
On the other hand, the most expensive home insurance claims come during fires. Fire events account for 23% of all total claim costs. The second most expensive home insurance claims happen due to hail (20%). The other three most expensive causes are wind (18%), non-weather water (11%) and weather-related water (3%) damage.
10. Only 14% of Home Insurance Have a Flood Policy
Floods aren't automatically covered in home insurance policies. In fact, only 14% of policies in the U.S. have a flood policy. In some locations in some states — such as along the coasts — insurance companies require homeowners to carry a flood policy. This isn't the case everywhere, though.
If you're at risk of a potential flood, even if you're not right on the ocean, you should consider adding flood insurance.
Know Your Coverage
The important lesson that can be learned from these 10 home insurance statistics is that you need to know and understand your home insurance policy. Know your coverage levels, what's covered and how you would file a claim if you need it.
And, most importantly, make sure you're working with a trusted home insurance provider that has your best interests in mind. Signature Insurance is that company in Michigan. Contact us today for a free quote and to find out how we can keep you and your home protected.
At Signature Insurance we want to help you understand your insurance coverage options so you make the best decision.
Contact us at (586) 274-9600 and we'll be happy to get quote for you from many of the top auto insurance companies or home insurance companies in Metro Detroit.