When you're searching for a new car, you're probably focused on the features of your new vehicle. It's exciting to browse all the new comfort, safety and drive features of today's cars.
When it comes time to make a decision on how you're going to pay for the car financially, you have two main choices — leasing or financing. Each option presents pros and cons. Sometimes, it's better to lease a car than buy it. Other times, buying it would be more beneficial than leasing it.
The main difference between the two methods is what happens when the loan is paid off. With a leased vehicle, you need to turn the car back in to the dealership. They're the ones who own the vehicle. With a financed vehicle, you keep it. The lender's name is removed from the title, and it will be in your name only.
When you're making this financial decision, you're likely to focus on the monthly payment terms, the interest, the maintenance costs and how long you think you'll want to drive this car before getting a new one.
One item you might not be focused too much on is the car insurance you'll need to carry on your new vehicle. How you choose to acquire the vehicle will determine what kind of auto insurance you'll need. This will also affect how much your insurance will cost.
Let's take a look at how each option may affect your insurance coverage.
Leasing a Car
When you lease a car, you don't own it. Instead, the company that extends you the loan owns it. Because of this, they require you to carry certain insurance on the vehicle.
In most states, you will be required to carry certain minimum insurances. With a leased vehicle, you could be required to carry more on top of this.
The coverages that are often required by state law include …
Liability: If you cause an accident, this coverage would help pay for the other driver's expenses. This could include any damages to their property or any injury expenses.
Uninsured/underinsured: Some states require you to carry this coverage. It covers you in case you're in an accident with a driver who doesn't carry auto insurance. It also covers you in case the driver's auto insurance limits aren't high enough to pay for your damages.
Personal injury protection (PIP): Some states require PIP coverage in addition to (or instead of) uninsured/underinsured. This pays for physical injuries sustained in an accident.
On top of these coverages, the company that holds your lease may require you to carry …
Collision: No matter who's at fault for the accident, this helps pay for car repairs.
Comprehensive: This helps pay for car repairs if the damage isn't caused by an accident. This would apply in cases of a fallen tree limb, vandalism or theft.
Keep in mind that in addition to these coverages that you'll be required to get on your insurance, the lease holder may include insurance in your monthly payment. A lot of times, this includes gap insurance.
If your car is totaled, gap insurance will pay off the rest of the auto loan for you. This comes into play if the total amount outstanding on the loan is more than the car is worth.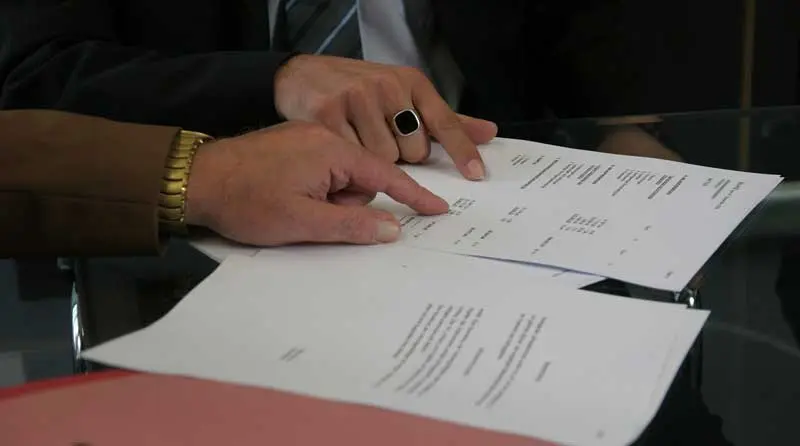 Financing a Car
When you finance a car, you are purchasing it, not "borrowing" it. Even still, the property isn't truly yours until you pay off the loan. In this sense, it's a lot like purchasing a home. Your auto lender is similar to your mortgage company in this sense.
Because of this, your finance company may also require you to hold specific auto insurance coverages. Just like a lease holder, this coverage is designed to protect their investment.
Oftentimes, a finance company won't require to carry as much insurance as a lease holder will. That's because there is no agreement for you to return a financed car after the loan terms have been met.
The biggest difference here is gap insurance. Finance companies usually won't require you to carry this coverage because it's not their property the insurance protects. It's yours.
Once Your Car is Paid Off
The only time you will have the freedom of adjusting some of your insurance coverages is when you own the car outright. This could happen when you pay off your financed loan. Or, it could happen if you purchase your car in cash, without a loan.
In these cases, you won't be subject to any lender-specific insurance coverages. While you still will have to carry minimum coverages as required by your state, you may gain some flexibility in other coverages.
Keep in mind, though, that lowering your insurance levels to save a few bucks now could cost you dearly in the future. If you have insufficient insurance coverage, a simple accident with no injuries could cost you thousands of dollars out of pocket.
Work with an Insurance Company That Puts You First
There are more factors to consider when you're deciding whether to lease or finance a car. Auto insurance is a major aspect of this decision.
Before you decide which option to take, investigate which coverages your lending company will require of you. Then, compare that to the coverages your state requires to see the minimum insurance coverages you'll need to get.
Understanding all the details of auto insurance can be complicated. That's why it's important you work with an insurance company that you can trust. In Michigan, that company is Signature Insurance.
We have years of experience providing auto insurance to drivers just like you in Michigan. Our team of experts puts your needs first. We help you navigate the muddy waters of insurance to keep you protected.
Call us today to find out how we can work for you.
At Signature Insurance we want to help you understand your insurance coverage options so you make the best decision.
Contact us at (586) 274-9600 and we'll be happy to get quote for you from many of the top auto insurance companies or home insurance companies in Metro Detroit.