7 Actions You Should Take With New Drivers
Here in Michigan, people who get a driver's license for the first time have to make sure they are insured. In this article, we guide you through all the information you need to have about car insurance coverages, rates per accident, and companies for teens or any new driver member in your family.
What risks do teen drivers pose?
There are two moments in your motoring experience you never forget: the time you bought your first car and when you finally passed the driving test to get a young drivers' license.
The State of Michigan (and all its zip code) has one of the lowest eligibility ages for teen driver's learning permits at 14 years and 9 months. Teenage drivers are granted restricted licenses at 16 and full licenses when they hit 17. This is a low age for a teen driver.
For most families, having a new driver in the house can be exciting and, at the same time, something that can worry many parents and tutors in Michigan. It is helpful to have young drivers in the house.
Nevertheless, a teen driver can be more reckless than an older one. The bulk of teenage drivers are individuals in the age group 16 to 19. Unfortunately, according to the Center for Disease Control and Prevention, motor vehicle crash is the leading cause of death among teenagers. As many as one-third of deaths among young people are caused by traffic accidents.
To become good drivers, teens need to have enough information about safe driving, a lot of practice with an adult as a copilot, and the best auto insurance with excellent protection and coverage. This must include any vehicles the new driving family member will use.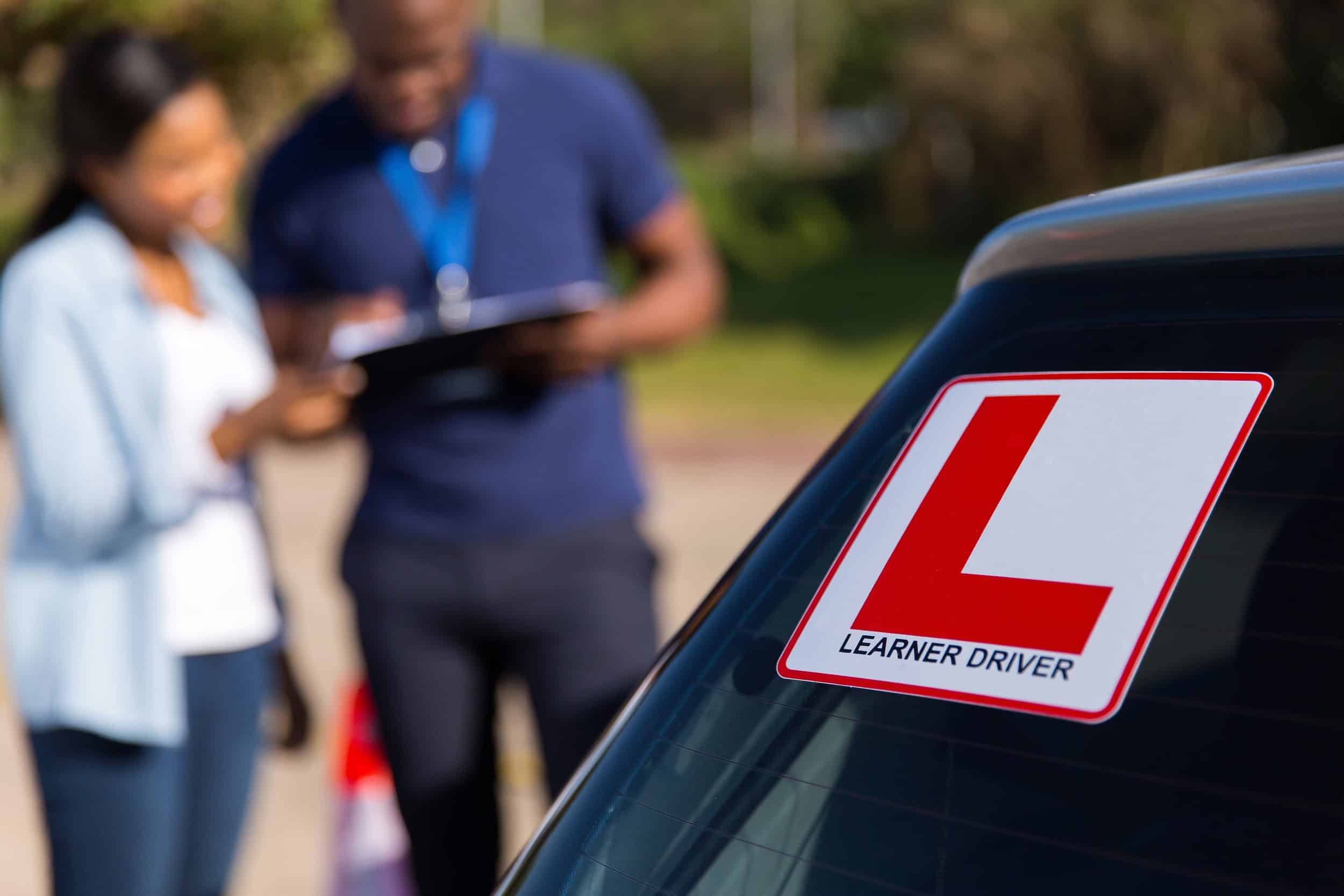 How does auto insurance for new teen drivers work in Michigan?
Teen drivers belong to a special category of drivers. When you are looking for options in the best protection auto insurance can offer, you might find that your kids' age group increases your insurance premiums substantially.
In places like New York or Maine, auto insurance costs for teens can rise up to 89% if your teen is a boy and 66% if she is a girl. In Michigan, premiums and quotes increase by an average rate of 55%. This is good news for Michigan families! Here you will find more information on how to get the best protection and car insurance coverage products for young drivers in this state.
1. New drivers get no special treatment
As soon as your teen gets a driving permit, the State of Michigan will see her or him as a person who needs to be responsible. Because of the risks involved, Michigan has enacted laws specifically for young drivers. They are meant to minimize risks and give protection to everyone.
Most teens have not understood that in Michigan (and elsewhere), it is illegal for a driver with a Level 1 or 2 Graduated Driver License (GDL) to drive while using a phone. It is a real danger to even "take a quick look" at your phone while driving.
If they do not follow the law in this case, as in all other cases, you will end up with a terrible driving record. Your insurance policy will surely not cover an accident if you were using your phone. The worst part is that using your phone while driving can lead to mortal accidents as well.
2. Parents must train the new driver further
Passing a driving test does not mean you are a good driver. A license is only an indication that you meet the minimum required standards to drive a vehicle. Now you are required to practice driving on an actual road.
Parents need to realize that practice makes a good driver. Many parents think that because their kids have a driving license and insurance coverage they can drive safely. In Michigan, not many families keep practicing side by side with their teens so they can become safer drivers.
They mostly rely only on driving education programs, which can be good but definitively do not provide enough practice. Having good insurance with enough coverage limits does not give your teenage son or daughter enough protection to go on their own. They need to hear from you how to avoid unreasonable risks and mistakes when being behind the wheel.
3. New drivers are better off with a used car
Some families in Michigan think getting a new car for a teenage driver is a token of love. But teenage drivers do not usually value new cars, mainly because it is the first time they get to drive. Something to consider is that a new car means expensive repair jobs, and this can translate to high car insurance rates.
Most auto insurers will recommend your teen driver should start out with a car you already have. This will get you better insurance rates and a lot of savings. If you purchase an additional car, get a used one, at least until your kid is more experienced as a safe driver. If you will buy a new car and new car insurance, the Insurance Institute for Highway Safety annually publishes a list of the safest, most affordable vehicles for teenagers which you can check here. If you live in Michigan, give us a call at (586) 274-9600. An agent will guide you through the best rates, coverages, and requirements in auto insurance which can translate into important savings for your family.
4. It is time to change to the best auto insurance company for your family
Having a new driver in the family can mean finding a more favorable insurance provider. In Michigan, it is required your teen driver has auto insurance and health insurance which provide enough protection in case of an accident, a collision, or any other road event involving a vehicle. It can take some time but do consider comparing car insurance rates. Find if the auto insurance companies you are considering have an umbrella policy. This means personal liability insurance which can cover any claims in excess of auto insurance coverage. If your teen has an accident where other people or their possessions are damaged, the umbrella policy might cover that as well.
5. Find out which auto insurance system discounts apply for you
If you are adding drivers and vehicles to your household, it may be time to scout around for the best car insurance in Michigan. Many companies offer discount insurance rates per person but do make sure their auto policy, coverage, customer service, location, and rates go hand in hand. We offer information on our website about content on rates, collision coverage, and auto insurance policy in all the State of Michigan. You can also ask an agent to contact you here so he can explain how to ask for the discounts and make sure they apply when buying any product at an auto insurer. Remember that in Michigan several discounts may apply in either way to your collision insurance. We made a list of discount opportunities you should use when finding the best coverage in the State of Michigan:
Student insurance will most probably include an important discount for someone who is just about to begin his/her driving records. We all begin with a clean slate (which will hopefully stay like that).
Multi-vehicle insurance is given by most auto insurers depending on their location, as well as family setups with easy requirements.
Low mileage rates, as well as good driver discounts, are offered by insurance companies who know these products encourage young people to keep a good driving record.
Driver training and monitored teen discounts can also apply.
AAA member discount can apply in several coverages depending on your zip code location in the State of Michigan.
6.Pay only one auto insurance policy for all your family members
If you are adding drivers to your insurance and at the same time finding the best deductible rates and coverages in case of a car accident, we recommend you bring all the drivers in your household under one single coverage. A separate policy for a new driver aged 18-24 can elevate up to 8% of your rates. In some states, the premiums could be 50% more than sharing the same policy. Some companies and agents can advise you to consider crash and comprehensive coverage, but this makes no sense in you have an older car.
7. Update the safety accessories in your vehicles
A new car may offer the best protection because of technology and its safety features. For example, the 2016 Chevrolet Malibu even grants parents some level of activity oversight. It is a car that allows parents to set speed limits. It can cap the music volume and create information reports on your kid's driving patterns. Nevertheless, cars like these are very expensive and have very high insurance premiums. As experienced agents, we recommend finding some aftermarket alternatives for your car. To monitor driving behaviors, find a gadget like the Voxx Carlink. It connects directly to car onboard diagnostics by Bluetooth to link to your smartphone. You can find more information here on their website. The collected data can help you secure a good driver discount from an insurance company like ours. If you fill out this contact form, an agent will reach you to tell you all about the safety accessories your teenage driver can use to bring down your insurance quotes and expand the coverage here in Michigan.
8.Your zip code matters when DUI
This acronym (DUI) stands for "Driving under the influence". This means a very serious offense anywhere, but here is a map about what happens when any person is driving under the influence of drugs or alcohol in the state of Michigan. It is important your teens know that in Michigan a DUI offense stays for a lifetime. Though sobriety checkpoints are prohibited, no insurance companies can offer enough coverage nor personal injury protection policy in case of a car accident or crash when the young driver is DUI. Furthermore, the State of Michigan considers the DUI Third Offense as felony intoxicated driving. This means that if drivers in Michigan who accumulate two offenses, no matter how young they are, will create a felony charge with a longer sentence with at least one month in jail and no gun nor voting rights if they have a third offense.
9.PIP coverage is required in any Michigan car insurance
PIP is the acronym for personal injury protection (or no-fault insurance). This kind of car insurance coverage is required by law to be given by car insurers and agents. It will cover expenses like lost wages, funeral costs, and medical bills, no matter whose fault the accident was. Any Michigan car insurance policy has to include information about personal injury protection. Apart from the minimum coverage per person and per accident, health policy must not limit car accident injuries. The deductible per person has to be less than $6,000 USD. This auto insurance reform protects all Michigan drivers as the state government explains on this website. If you need information on the new auto insurance law for Michigan drivers, any insurance agent can explain how statewide average PIP medical premiums have to be reduced for eight years and other changes the law has just required.
10.Join the AAA for extra car insurance protection
Not all car insurance companies, like State Farm, will mention the benefits of joining AAA. The American Automobile Association will give you a lot of information on their website, but we can give you an overview. Now bear in mind that being a member of the AAA does not immediately give drivers in Michigan car insurance. Michigan auto insurance is a different service that we recommend you find with dedicated car insurance companies in the state. AAA membership gives you minimum coverage like roadside assistance in the USA, battery service, bicycle road assistance, and travel guides. Drivers in Michigan might benefit from AAA member policy while paying another company for their car insurance in Michigan. Usually, the minimum coverage per accident and the deductible policy offered by other car insurance companies are better. Contact us for a free quote!
At Signature Insurance we want to help you understand your insurance coverage options so you make the best decision.
Contact us at (586) 274-9600 and we'll be happy to get quote for you from many of the top auto insurance companies or home insurance companies in Metro Detroit.