Now that you have a brand spanking new car, it is time to take it out for a ride on Michigan's roads. Nothing is as exciting as cruising down the highway while listening to music and enjoying a new car smell. Now is also the time to think about coverage options that cover all your driver's needs. Here you will find information about all your car insurance coverage questions in Michigan.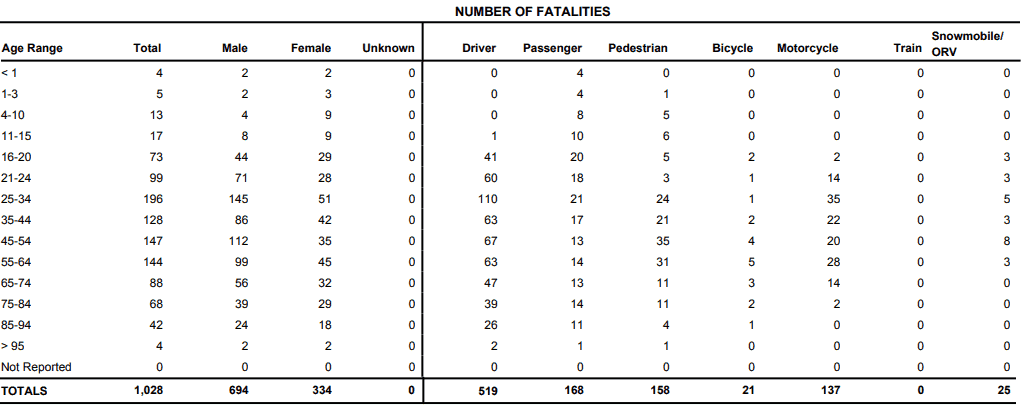 Why should I get Michigan car insurance?
In 2017, Michigan saw 314,921 road crash incidents per year, 937 of which were fatal. Many cases resulted in bodily injury, and a ton caused property damage. You might be the keenest and most careful driver in the state. Yet if you review information from Michigan, we find the same causes behind these crashes: overspeeding, reckless driving, and failure to yield fill the pages of car insurance reports in Michigan. Even when you are careful, another road user might trigger an accident. 
How does Michigan State legislation require from drivers in Michigan?
The legislation requires each driver to purchase liability coverage in Michigan per year so you can cater for possible resultant injuries and property damage coverage. Yet we recommend you go beyond the minimum coverage with your auto insurance company to get full PIP coverage in case of a car accident.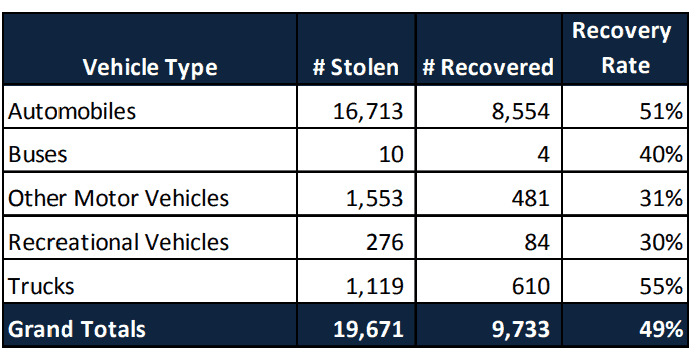 Does car insurance in Michigan cover for theft?
Thugs might find irresistible a new car. Michigan in recent years has proven to be a place where professional car thieves thrive per year. You might get the cheapest car insurance, but have you checked the coverage limits when it comes to claims by theft? Contact us to make sure your Michigan auto insurance gives you the best rate per year with excellent discounts.
How to find an excellent car insurance rate other than Liberty Mutual?
Michigan drivers need to make sure they get the best car insurance that covers all of their needs in all their claims. Liberty Mutual can be an option but it is not the cheapest car insurance out there. If you contact us, we might get you big discounts on this insurance policy per year.
Where can I find about Michigan car insurance laws?
In July 2020, Michigan car insurance laws changed. In this link, drivers in Michigan can find what no-fault insurance is, which is now required for every Michigan vehicle. This auto accident insurance must have Personal Injury Protection (PIP coverage), Property Protection Insurance (PPI), and Bodily Injury Liability and Property Damage (Residual BI & PD).
What will full coverage car insurance cover?
The broader the coverage in your policy, the more you will be protected. Although such optional policies are usually costlier than standard compulsory Michigan auto insurance, cautious vehicle owners have always gone for them. Now, depending on your zip code, your auto policy and car insurance rates might change.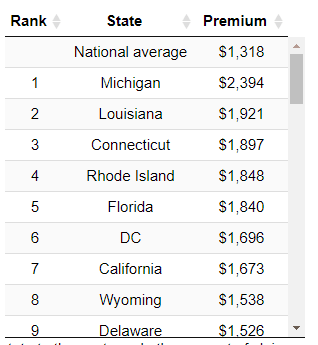 How can I find car insurance discounts in Michigan?
With this new law, insurance rates may have different pricing. Now any auto insurance company adds rating factors per person (for example, in the case of young drivers). Your driving records will also add to the discounts, adding any DUI accident you as the driver might have had. Find more information on teen drivers on our website.
Which car insurance companies cover drivers in the state of Michigan?
There might be many companies that offer car insurance in Michigan. Some names are well known like Liberty Mutual. But you need to find a business that, in the same way you bought your health coverage, will not only offer minimum coverage for your vehicle. Michigan drivers, according to their zip code, have to cover PIP coverage, property destruction, and collision coverage in one auto policy per year. So, even if you choose Liberty Mutual, make sure you are not only being offered a bundle of cheap car insurance. Our agents at Signature Insurance are ready to help you find the best car insurance.
What parts should my coverage have?
To provide full protection, auto insurers should offer you two-part in your coverage: one that addresses general liabilities, and another for comprehensive benefits.
Liability insurance
This covers damages resulting from road accidents. In addition to bodily injuries, it extends to physical damages on third-party vehicles and property. This is the only insurance that is required by law in the American states. Only slight details of the policy vary when you shift from one state to another.
How does liability work in Michigan?
Fortunately, Michigan has one of the most comprehensive liability insurance packages in the country. While most states only limit this to at-fault third-party damages, Michigan is among the 12 states that have included personal injury protection, which works as your health insurance. Therefore, the first part of a full coverage auto insurance in Michigan should come with Personal Injury Protection (PIP coverage), Property Protection (PPI), and Bodily Injury Liability and Property Damage (Residual BI & PD).
PIP coverage
As the name suggests, Personal Injury Protection applies to first-person injuries. Regardless of whether you are at fault or not, the insurance company should take full responsibility for your injuries until you ultimately recover offering you health coverage. The best thing about this is that you will not be required to pay even a dime for your medical treatment. Your credit score will not be taken into account here.
What is the limit for PIP coverage?
This does not have maximum limits per year. Whatever the extent of each member of the coverage injuries, there is no ceiling on the medical amount payable. Even after catering for your bills, the insurer should also ensure that you are comfortable compensating for lost income per accident. Of course, this policy can totally change if you are DUI, a situation will damage your driving record as well.
How much will I receive per person in my PIP coverage?
In addition to a payout amounting to 85% of lost income, you should receive a daily household subsidy not exceeding $20 per day. In some cases, these handouts can extend for as long as 36 months after a traffic accident. This certainly explains why Michigan has the highest average auto insurance rate in the U.S at $2,394 USD. It even surpasses the national average of $1,318 USD by more than $1,000 USD.
Property protection insurance
Bodily injury is only one of the possible consequences of a road accident. That is why Michigan's liability coverage also includes property defilement rating factors. This helps you offset the costs of repairing any third-party damage you could cause in a road crash. Nevertheless, unlike the former, this policy does have a limit per year.
What are the limits of PPI?
Insurance companies will not pay more than $1 million USD per accident. That is still a huge amount of money, considering the cost of properties damaged per year in a road crash.
What properties are included in PPI?
PPI does not extend to all properties. Insurance payouts are only made for properties that were stationary at the time of impact. This policy disqualifies other drivers' cars unless they were parked and immobile.
What happens if other damaged vehicles are moving during the accident?
No insurer will completely bail out if other damaged vehicles were moving at the time of the accident. This addresses third-party injuries and damage in accidents you cause.
Residual BI/PD
The third component of Michigan's liability insurance is called Bodily Injury and Property Damage (Residual BI/PD). This addresses third-party injuries and damage in accidents you cause.
What limits does residual BI/PD have in Michigan?
Unlike the previous two, this coverage policy has stated limits. However, you are required to proceed with an option that provides protection of at least $20,000 USD per person if injured. When the number of injured persons is two or more, the least expected coverage is $40,000 USD, while $10,000 USDapplies to the property.
Can I be sued for additional benefits?
If affected parties are dissatisfied with the initial payout offers, the law grants them the right to sue for additional benefits. This could be costly, especially if your limits are low. Most insurance companies will never extend past the set limits. If the court settles for a higher amount, any deficit amount after limit deduction should be paid directly by you.
What are collision and comprehensive insurances?
Michigan's liability insurance is solid, but it is barely comprehensive, probably to minimize legal insurance costs per accident. One missing element is the first-person vehicle. If you settle costs for third-party damages, the state will not care what you do with your car. If you care about it, consider adding Collision Insurance to your auto insurance coverage. This is like a PIP for your vehicle. Our website has information about it here.
How does collision insurance work?
Regardless of the party that is at fault, your insurer is expected to assess and repair any damages to your car. It is swift because you do not wait for a payout from the other driver's insurance provider. Yet it has its downside. It could double your premium. We can help you mitigate this by choosing a significant deductible, which ranges between $50 and $2,000 USD.
What are comprehensive insurance benefits?
You still need protection from other risks. Comprehensive Insurance helps you stay protected in every sense. This coverage applies to your car per year. Instead of accidents, it only covers damages triggered by external forces like vandalism or a tree falling on your car. Since these events are rare, comprehensive insurance is cheaper than collision insurance.
At Signature Insurance we want to help you understand your insurance coverage options so you make the best decision.
Contact us at (586) 274-9600 and we'll be happy to get quote for you from many of the top auto insurance companies or home insurance companies in Metro Detroit.