Drivers in Michigan, have been excited about the prospects of finally saving money on their auto insurance.
As of July 2 of this year, Michigan drivers no longer are required to carry unlimited Personal Injury Protection for their auto insurance plans. A law passed by the state legislature and signed by the governor gives Michigan drivers a choice in PIP coverage levels, and requires insurance companies to reduce the PIP coverage cost based on the level chosen.
Because of this law, Michigan drivers can realize savings of anywhere between 10% — if they choose to keep unlimited PIP coverage — and 100% — if they opt-out completely. Only those who have Medicare or a health insurance plan that would cover auto accident injuries can opt-out altogether, though.
This is great news for drivers, as Michigan consistently ranks as the most expensive state for auto insurance. The average annual auto insurance premium in Michigan was $2,878 in 2019, almost $500 more than Louisiana, which was the second most expensive. That number is also almost double the nationwide average of $1,517.
Even though this overarching new law will help reduce auto insurance rates in Michigan for most drivers, there are still things that could cause your auto insurance to go up. Luckily for Michigan drivers, state law prohibits insurers from using the driver's gender, marital status, and credit history from being used in determining auto insurance rates.
Here are some of the most common reasons why your auto insurance in Michigan could increase.
You Have Negative Driving Incidents
Auto insurers rate drivers based on how risky they are. The riskier the driver, the more expensive the auto insurance policy will be. Drivers who are considered safer are the ones who are eligible for the least expensive auto insurance plans.
Driver risk is a revolving measurement, though. A safe driver can become less so in insurance companies' eyes if they commit driving infractions, or if they get into accidents.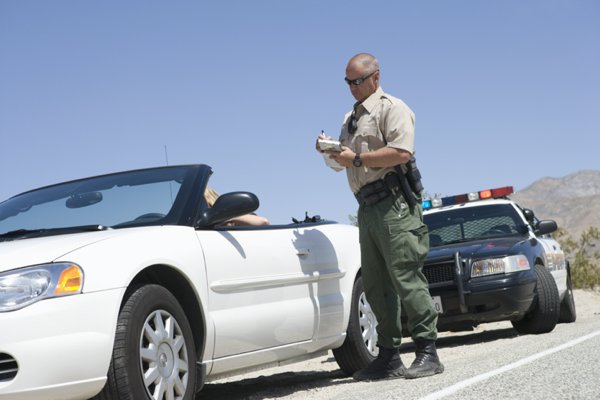 Even minor driving violations such as speeding tickets can result in an increase in auto insurance rates. A recent report found that a speeding ticket increased a Michigan driver's insurance rates on average by 49.73% in 2016.
Some auto insurance companies will forgive the first ticket a driver incurs, but it could result in the driver losing additional discounts the company offers.
Car accidents can also cause drivers' auto insurance rates to go up. That's because insurance companies incur expenses to cover the damage to the vehicles — and possibly even medical bills for injuries — when accidents occur.
You Drive a Risky Vehicle
All vehicles are not the same. That's pretty obvious. Just like drivers, some vehicles present higher risks to insurance companies than others. There are many reasons why this is so.
Some vehicles have higher safety ratings than others, meaning they're more likely to protect the driver and passengers in the event of an accident. Some vehicles are more prone to being stolen or broken into. Some vehicles have a higher accident rate. Some vehicles cost more to repair.
You might think that safer cars would be less expensive to insure, but that's not necessarily true. If that vehicle's extensive safety features make it more expensive to repair, then it could actually result in higher auto insurance rates.
Insurance companies will take all of these factors, and all of the corresponding data, into account when coming up with a price for auto insurance.
You Drive a Lot
The more you drive, the more chances you'll have to be in an accident — or to commit a driving infraction. Again, the more chances of risk you pose to an insurance company, the higher your auto insurance costs could be.
Insurance companies will often consider not only your annual driving mileage, but the typical distance of your daily commute. If you took a new job recently that requires you to drive an additional 30 miles each way to work, then it's possible your auto insurance rates could increase.
Where you are driving to could increase your rates as well. If you live in the suburbs but drive into a busy city for work, your insurance rates could go up, too. That's because even though you may live in a safer suburb in terms of driving, the busy inner city provides a riskier driving environment.
You Drive for Work
Not only could driving more miles increase your auto insurance, but driving your personal vehicle for work could increase your rates, too. If you're planning to use your personal vehicle for work purposes, make sure that you check with your insurance company to ensure you'll be covered.
If you use your personal vehicle for work such as delivering food or for a ride-sharing company, you could incur higher auto insurance costs.
Driving for work is generally considered a higher risk factor than driving for personal use. And, as we've seen, the higher the risk factor, the higher the auto insurance rate will generally be.
Get Auto Insurance with a Company You Can Trust
There are many factors that could result in your auto insurance rates going up. All of these items revolve around how risky you are as a driver to the insurance company.
Generally speaking, the higher risk you pose to the insurance company, the more your auto insurance rates will increase.
At Signature Insurance, we work hard to give our customers the best possible auto insurance coverage at the best possible rates. We know that every dollar is important to you, and we know that every driver is unique in their own way.
That's why our agents work hand-in-hand with all of our customers to come up with auto insurance coverage that works for them. By doing this, we can cater auto insurance coverage to each individual person, at an affordable rate that works for all.
At Signature Insurance we want to help you understand your insurance coverage options so you make the best decision.
Contact us at (586) 274-9600 and we'll be happy to get quote for you from many of the top auto insurance companies or home insurance companies in Metro Detroit.