​Looking for Umbrella Insurance?
A protection plan for your payments
Allows you to confidently enjoy life with peace of mind
You only pay when there is a claim, no monthly dues or yearly fees
Under-insured in Birmingham, MI? Then consider our umbrella insurance
A personal umbrella policy is one of the most important insurance investments you can make to protect your assets and peace of mind against unforeseen circumstances like accidents that cause injury or damage to others or their property, as well as lawsuits filed against you by those who have been injured because of your negligence. Don't risk it! Protect yourself today with a personal umbrella policy from Signature Insurance!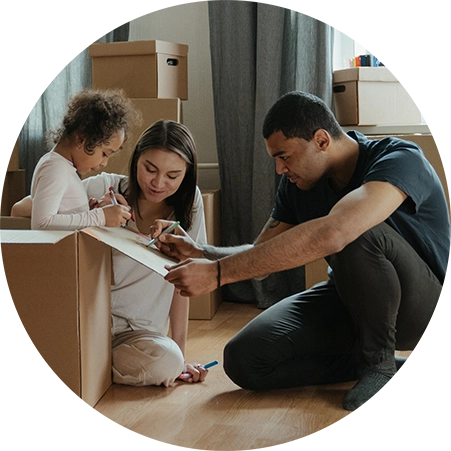 An extra level of coverage to your Birmingham, Michigan excess liability policy
If you're like most people, you have a lot of valuable things in your life that could be taken away if someone decided to sue you. Having an umbrella policy can help protect against these lawsuits. You might not know this, but certain policies will only cover up to a certain amount of money when it comes to liability claims and bodily injury. Umbrella insurance coverage is designed for those who want extra protection beyond their other policies. It covers any damages above the limits on your home or car insurance policies – so if something happens outside the scope of your auto or homeowners policy, umbrella insurance helps make sure that you don't get stuck footing the bill alone.
An umbrella policy is an easy way to keep yourself protected from costly lawsuits by adding another layer of coverage over the top of what you already own through your standard homeowners and auto insurance plans. The best part? Most policies are under $100 per year!
What does personal umbrella insurance cover?
Umbrella insurance provides protection for your family and assets in the event of a lawsuit. It pays out if you're at fault for injuries or damage and your other policies aren't sufficient to cover the costs. You can also use it to protect yourself from lawsuits that may arise from an injury on your property, such as a slip-and-fall accident. If you have any questions about umbrella insurance, call us today! We'll be happy to answer all of them so that you can make an informed decision about whether or not this type of policy is right for you.
Why buy umbrella insurance?
You're about to make a big purchase. The last thing you want is for your savings and other assets to be at risk if you get sued. That's why we recommend that everyone have an umbrella policy in place, which can help protect your money from being taken away by a court judgment or settlement. It provides liability coverage of up to $1 million dollars on top of the limits provided by your auto, homeowners, or boat insurance policies.
How much umbrella insurance should I get?
We can help you better understand your risks and the appropriate coverage for those risks. Do you have umbrella liability insurance? If not, it may be time to consider adding this form of protection to your arsenal; an umbrella policy generally covers a wide variety of unforeseen events that are beyond what other forms of insurance cover (e.g., auto or homeowners).
How can I find out my level of coverage with umbrella insurance?
To determine appropriate levels of coverage, consider the total value of assets you want to protect, the perceived scope of potential losses from possible future incidents, and how much income loss would affect your present standard living situation if one were incurred. It's always smart to do some research before making any decisions about such important matters — take advantage today!
Who should get umbrella insurance?
Umbrella insurance offers peace of mind so you don't have to worry about what would happen if someone were to sue you for damages that exceed the liability limits of your car insurance, homeowners insurance, boat insurance, or some other policies. With this protection in place, it's less likely that anything will come between you and the things that matter most – like family time with loved ones and work-life balance. And because it's affordable enough for anyone who needs it (even those without any assets), there's no reason not to add this extra layer of security today!
When to get umbrella insurance?
Umbrella insurance is a valuable protection for your assets and peace of mind. If you're tired of worrying about the risk of lawsuits, consider investing in an umbrella liability policy to help cover certain claims that exceed the limits of your auto or homeowners policies. Call us today at (586) 274-9600!
What is umbrella insurance for business?
Commercial umbrella insurance is an extra layer of protection for your business. If you've found that your current liability coverage limits are not enough, and your company has been sued or will be in the near future, consider a commercial umbrella policy to protect yourself against potential losses beyond what other coverages would provide. To learn more about how we can partner with you on this endeavor, contact us today!
Why do I need umbrella insurance?
Umbrella liability coverage is designed to fill in the gaps left by other forms of insurance. If you've exhausted your available auto and homeowners policies, for example, an umbrella policy will provide additional protection against potentially costly lawsuits that may arise from unforeseen events such as property damage or injury. When determining appropriate levels of coverage, it's important to consider both the total value of assets you wish to protect and the perceived scope of risks you face (e.g., a slip-and-fall accident at work could be covered well under $1 million but might need closer examination if there are multiple risk factors). Ultimately, purchasing this type of policy should help ensure that your family can maintain its current lifestyle without interruption!
How much is an umbrella insurance policy?
If you are a homeowner, renter or condo owner and have any assets worth protecting (i.e., stocks, bonds), then it might be time to look into purchasing an umbrella liability policy for your home insurance package. For about $150 to $300 per year you can buy a $1 million personal umbrella liability policy that comes in when the underlying coverage is exhausted and covers libel and slander as well as other things such as wrongful eviction.
What is commercial umbrella insurance?
Commercial umbrella insurance is a type of liability coverage which provides protection for your company in the event that you are sued. It covers the same types of costs as business liability insurance, such as medical expenses, attorney fees and damages when your company faces a lawsuit. If you need help determining what other policies might be appropriate to protect your enterprise, we're here to guide you through the process. We've got expertise on all things commercial liability-related–from defining key terms like "hired and non-owned auto" to providing custom quotes so you can find an affordable policy that meets your needs perfectly. Let us know how we can assist!
Get Umbrella Insurance today
Umbrella insurance provides peace of mind so you can focus on other aspects of life. It's an inexpensive way to protect assets not covered by other insurance policies, and it may come in handy if someone is injured on one of your rentals. Call Signature Insurance today at (586) 274-9600 in Warren or (248) 955-9055 in Troy to get an estimate.
How much is homeowners insurance in Michigan?
Need insurance for your home? Call us at (586) 274-9600
Depending on your zip code, the average Michigan homeowners insurance cost will vary.
These are just averages. Ultimately, it will depend on the property value and risk factors like
the elevation of the property, for example. Our job is to find the best homeowners insurance
rates, so all you have to do is choose. In many cases, we can find discounts that an
insurance company wouldn't normally offer.
Understanding the Michigan No-Fault Insurance Law Reform
In short:
You are not legally required
to have homeowner's
insurance for your property.
But it's a fantastic idea.
Source: michigan.gov
According to the Government of Michigan, you are not required to purchase property insurance for your home or personal property. Having said that, Michigan has certain risks to your house that are relevant if you live in Birmingham. With the permanent risk of heavy rainfall, the best thing you can do is get insurance for your home.
Get umbrella insurance now to protect yourself and your family
At Signature Insurance we want to help you understand your insurance coverage options so you make the best decision. Contact us at (586) 274-9600 and we'll be happy to get quotes for you from many of the top home insurance companies in Birmingham, Michigan.
Contact us at (586) 274-9600 and we'll be happy to get quotes for you from many of the top insurance companies that serve Birmingham.
Get the best rates from these insurance companies