​Looking for Umbrella Insurance?
Get peace-of-mind from unforeseen events
Affordable and available in all states with no waiting periods or exclusions
No new taxes or hidden fees
How umbrella insurance covers you in Bloomfield, Michigan
You never know when an accident might happen. That's why you need to protect yourself with a personal umbrella policy from Signature Insurance. It provides additional liability coverage for your home, auto and other property in the event of an accident that causes injuries or damages. Umbrella policies are available for individuals, families and businesses alike.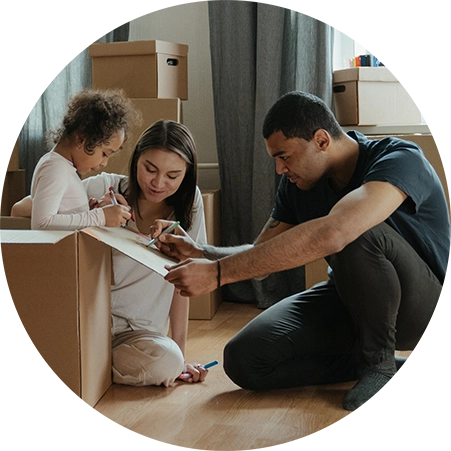 Excess liability protection beyond your expectations in Bloomfield, MI
If you want to protect yourself and your assets in Michigan, you should buy a policy that will cover any damages over the limit of your normal insurance. The more insurance you have, the better.
As you might know, a personal umbrella gives you extra liability coverage — in addition to the coverage you already have on your home and auto policies. Liability insurance helps cover your financial responsibility for injury to others and damage to their property. It does not cover damage to our own property or any liability related to your business or profession. The umbrella also typically does not cover exposures that the underlying policies also do not cover.
We recommend adding an umbrella policy too because it will help strengthen your financial protection as well as provide peace of mind against unforeseen losses like medical bills, lost wages, funeral expenses and pain & suffering lawsuits from others injured by accidents happening on or near private property owned by you or your family members living with you at the time of the loss
What is excess liability protection?
If you're considering an excess liability policy, be sure to speak with your agent or attorney before purchasing so that they can help navigate the specifics of what is covered and how coverage will work in conjunction with other insurance policies. Likewise, if you want umbrella protection but don't need it for all risks on your property, make sure to only purchase a policy for those specific types of perils. And finally, know that not all insurers offer this kind of additional protection; some may just provide the same benefits as your underlying policy which means any exclusions would also apply under these circumstances.
How much car umbrella insurance should you have?
If you live in Michigan and own a car, it's time to take stock of your current auto insurance coverage. The new law that took effect at the beginning of July 2020 now means all drivers face significant personal injury liability if they cause an accident with damages exceeding their limits on their car insurance policy. For many people, this may be enough to push them over the limit for what is covered without umbrella coverage – or worse yet, exceed the limits altogether! Be sure to get educated about how you can protect yourself from these risks before something terrible happens. We offer comprehensive consultation services so please contact us soon!
What does an umbrella insurance policy cover?
You don't want to think about it, but you know that bad things can happen. It could be a car accident or slip and fall on the ice – maybe someone sues you for something your child did in your yard. The problem is how much will it cost? The good news is that there is an inexpensive solution to this potentially costly problem, and that's Umbrella Insurance. We offer affordable protection from lawsuits at Signature Insurance. Contact us today!
How does an umbrella insurance policy work?
A personal umbrella policy typically provides more coverage than what you get from your homeowners policy. For example, if someone sues you because of something they said about you and they win, then your personal umbrella will make sure that this is not a problem for you. A local agent can answer any questions that you have about this so that you can decide whether or not it is right for you to get additional liability protection in the form of an umbrella policy.
What is umbrella liability insurance?
If you are in an accident and somebody is hurt, you might have to pay for the damages. But if you have a liability insurance policy, it will help. The insurance will not cover all of the damages that happened because there is a limit to what it can do. There might be more damage than what your liability insurance policy can cover. You can buy an umbrella liability coverage policy for this extra amount that would help with any other damages over the limits of your auto policy's liability coverage limit.
Why get umbrella insurance?
The bottom line is that, in today's environment, accidents happen. And when they do and those costs are high or unexpected, an umbrella insurance policy can help you avoid the financial burden of paying for them out-of-pocket. You may be wondering how much coverage you need? Well, it depends on a number of factors such as your family size and income level. Talk to one of our licensed agents who will work with you to find the right amount of liability protection for your needs so that no matter what happens around you — whether it's someone else's fault or not — we have got your back!
How much umbrella insurance should you carry?
Surprisingly few people have insurance on their personal assets because they think it is too expensive, but what do you think will happen if your lemonade stand falls victim to the giggles of the local rabble? You simply can't plan for all contingencies in life. But some people are more likely to need an umbrella policy than others. If you engage in some activity that puts you at greater risk of incurring excess liability, you're an even better candidate for an umbrella policy. Personal liability risk factors include owning property, renting it out, employing other's or their property while they're on your property. Most mortgage lenders require you to have insurance as long as you have a mortgage and to list them as the mortgagee on the policy.
When do you need umbrella insurance?
The benefits of an umbrella insurance policy are quite specific, and the need for this type of coverage is highly dependent on one's personal situation. If you're at significant risk of being sued or have a lot—or very expensive—assets to protect, then it may be worth considering adding an umbrella insurance policy to your existing auto, home, or watercraft policies. You can find out more about purchasing additional protection from your current provider or you might ask one of our agents to contact you today and explain when you need umbrella insurance and why.
How much umbrella liability insurance do I need?
The real question you should ask yourself is whether the limits of your insurance policy are sufficient to cover any potential damage that might result from a lawsuit. For example, if your homeowner's liability limit is $500,000 and someone sues you for damages in excess of $1 million, would your assets be protected? If not then it may make sense to purchase umbrella coverage with higher limits or increase the amount of liability coverage on an existing auto or homeowners' policy.
What does umbrella insurance coverage that other insurances do not?
An umbrella insurance policy by Signature Insurance safeguards you from the financial responsibility of injury to others or damage to their property caused by an accident. Unlike most homeowners, auto and boat owners, who only have limited liability protection for damages up to a particular amount, this additional coverage offers increased defense for all your liabilities in excess of that limit.
What is the benefit? If you are sued in cases where there are more than two people involved and/or if litigation results in judgments exceeding the limits on your home, motor vehicles, and personal effects package coverage policies, then an umbrella can be lifesaving! And as with any such undertaking- these defenses cost money.
Why umbrella insurance?
Umbrella insurance can help protect your savings and the equity in your home or even protect future earnings. You may not have thought about personal umbrella insurance in the past, but lawsuits are filed more often today and damage awards are larger than ever before. That means a greater risk of expensive personal liability claims for everyone. Protect yourself with an umbrella policy from Signature Insurance!
What is an insurance umbrella policy?
You may not think you need umbrella insurance, but it could actually come in handy. Ask yourself what your financial exposure might be if any accident happens to you or a loved one. If an accident is likely to cause significant harm, then you should consider getting coverage that will protect against lawsuits as well as medical expenses associated with injuries sustained during the incident. We can help assess your needs and find the right level of protection for you so call today!
Get Umbrella Insurance today
Umbrella insurance provides peace of mind so you can focus on other aspects of life. It's an inexpensive way to protect assets not covered by other insurance policies, and it may come in handy if someone is injured on one of your rentals. Call Signature Insurance today at (586) 274-9600 in Warren or (248) 955-9055 in Troy to get an estimate.
How much is homeowners insurance in Michigan?
Need insurance for your home? Call us at (586) 274-9600
Depending on your zip code, the average Michigan homeowners insurance cost will vary.
These are just averages. Ultimately, it will depend on the property value and risk factors like
the elevation of the property, for example. Our job is to find the best homeowners insurance
rates, so all you have to do is choose. In many cases, we can find discounts that an
insurance company wouldn't normally offer.
Understanding the Michigan No-Fault Insurance Law Reform
In short:
You are not legally required
to have homeowner's
insurance for your property.
But it's a fantastic idea.
Source: michigan.gov
According to the Government of Michigan, you are not required to purchase property insurance for your home or personal property. Having said that, Michigan has certain risks to your house that are relevant if you live in Bloomfield. With the permanent risk of heavy rainfall, the best thing you can do is get insurance for your home.
Get umbrella insurance now to protect yourself and your family
At Signature Insurance we want to help you understand your insurance coverage options so you make the best decision. Contact us at (586) 274-9600 and we'll be happy to get quotes for you from many of the top home insurance companies in Bloomfield, Michigan.
Contact us at (586) 274-9600 and we'll be happy to get quotes for you from many of the top insurance companies that serve Bloomfield.
Get the best rates from these insurance companies