Looking for Umbrella Insurance?
Umbrella covers for claims that exceed the underlying umbrella policy limits of liability.
Protects against lawsuits related to premises or operations (including any personal injury)
Get serious protection for your family – get umbrella insurance today in Clawson, MI!
An umbrella policy provides additional layers of liability protection. If the liability limits are exhausted on your home, auto, or other underlying insurance policy, your umbrella insurance policy takes over and provides you with additional protection. The cost is minimal compared to the comfort of knowing you're covered.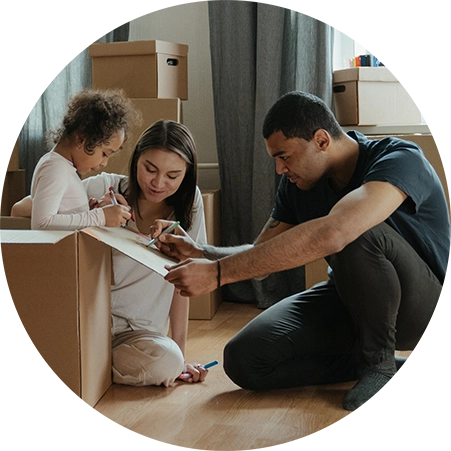 Get serious protection for your family – get umbrella insurance today in Clawson, MI!
An umbrella policy provides additional layers of liability protection. If the liability limits are exhausted on your home, auto, or other underlying insurance policy, your umbrella insurance policy takes over and provides you with additional protection. The cost is minimal compared to the comfort of knowing you're covered.
Get the right umbrella insurance protection for your family right here in Clawson, MI
If you've been injured in an accident or if your property has been damaged, liability insurance may help pay for the damage. But what happens when liability limits are exhausted? What would happen if you were sued and had no additional protection? How could that affect your future finances? How much would it cost to defend yourself against a lawsuit from someone who was seriously hurt or whose property was damaged by something you did or failed to do?
An umbrella policy can provide additional liability coverage of as much as $5 million, which is often enough to protect most individuals and families. It provides extra protection above and beyond any underlying insurance policies you already have. The cost is minimal compared to the comfort of knowing that every member of your family is protected from financial ruin due to lawsuits over accidents they cause or injuries they suffer.
What is umbrella insurance for business?
Depending on your company's past, present, and future needs, commercial umbrella insurance (CUI) can provide vital coverage as a supplement to any other coverage you may have. Covering the gaps between what is automatically covered by another policy and the total value or limit of that policy, CUI may be customized specifically for your business's needs. Protect yourself against unknown costs with commercial umbrella insurance!
How to buy umbrella insurance?
An umbrella limits the liability of an individual or entity by providing insurance coverage for a broader range of circumstances than those covered by its underlying subject matter. It is implicit that with increased protection comes increased cost to the insured and thus, there is no such thing as "too much" insurance. A well-drafted liability policy may result in claims traditionally remedied through a suit being settled out of court, avoiding expensive litigation fees while mitigating risks to shareholders from catastrophic losses.
How much umbrella insurance is enough?
You may want to include potential income if you're likely to earn much more shortly than you do now — if you have dependents, an umbrella insurance policy can cover children's education costs. Be sure to buy enough insurance so that it includes 10 years of needs with a 30% increase per year for inflation (and review your needs and purchase new life insurance coverage every 5 years).
Why do I need umbrella insurance?
Umbrella insurance can help protect assets and future income when the costs of an unforeseen event outweigh what's covered by your other policies. What does this mean? Consider a situation where you're driving to work, utilizing your auto policy, but then rear-end someone else's car. Your liability could extend beyond the limits of your auto coverage—and so could their injuries from your accident.
Through umbrella insurance, you are compensated for any losses not ordinarily covered under other parts of your plan including lawsuits for personal injury as well as property damage that exceeds an agreed limit. With this level of protection in place, our mission statement is: "When life throws you lemons – we'll be sure there are always clean towels."
What is an umbrella auto insurance policy?
Auto umbrella insurance can protect drivers from sudden accidents caused by falling trees or sudden floods. These types of incidents may not be covered under normal car insurance because they are specific to the driver's locale. Having an auto umbrella on board helps those who live in areas prone to extreme weather events stay protected no matter if their traditional auto and home insurances limit their coverage.
What is excess umbrella liability insurance?
Excess and umbrella insurance is more than just a synonym. Both increase the limits of your existing policy but do different things. With excess, you have to get hurt before it kicks in-but this provides protection for high settlements over $1 million and defense costs if you're found guilty of a crime. With umbrella coverages -which is not a 'separate' form of protection at all but an extension or expansion of another policy-, any covered claim like premises liability (damage to others' home) will be covered even without "actual harm." The payoff? This provides peace of mind with complete coverage.
How much is an umbrella insurance policy?
Starting at around $150 per year and 1 million dollar coverage, the bottom line is that umbrella insurance offers a lot of good value for the cost. However, if you don't want to pay more on your other policies and need to increase liability coverage limits to meet minimum requirements, then an umbrella policy may not be right for you. Your best bet would be finding some type of middle ground where you can get enough protection without paying too much extra each month or year. You should also keep in mind that there are different types of coverage with varying levels of financial responsibility, so it's important to do your research before signing up for any new plan.
How much personal umbrella insurance do I need?
When Mother Nature unleashes her wrath and you're depending on an unconventional mode of transportation to escape impending doom, there are so many things that can go wrong. What if you get sued for driving a rental car sitting in your garage? What if someone spreads lies about how mean you were when they sat next to you at dinner last night? Don't take any chances.
It's time to protect yourself from the unforeseen consequences with our exclusive umbrella insurance policy that offers up to $1 million worth of coverage per incident and covers damages arising from accidents while using new or rented watercraft, as well as defamation of character lawsuits stemming from libel.
What is an umbrella insurance policy?
When life takes an unexpected turn, it's important to have a plan for the aftermath. That's where umbrella insurance comes in! With additional coverage beyond your basic auto, home, or watercraft policies, our trusty Umbrella Protection is there when you need it. Serious accident-related medical bills are astronomical and that's something everyone can be prepared for with a bit of extra protection.
Although we want you to avoid these accidents altogether (of course!), they happen more often than we think which is why our reliable umbrella policy provides relief during those moments in between.
What is title insurance on a home?
Title insurance on a home is a way to protect your best investment! Every property comes with inherent risks which might be unknown. Title defects could lead to several bad things, including financial loss or the inability to sell the house. Protect preventative measures against future complications: get licensed and certified, hire an attorney specializing in real estate law- it's worth the peace of mind.
How to shop for home insurance?
Home insurance is all about exploring your options, asking questions, and getting to the bottom of what's excluded. An affordable premium along with a fair deductible is pivotal for a worthwhile home insurance plan; make sure you get enough liability coverage so that people responsible for injuries are protected anywhere on their property.
When shopping around, affordable premiums are important. The higher your deductible, the lower your premium, but don't skim over exclusions and perils because they cover an awful lot of ground. For instance, liability coverage protects you anywhere for incidents occurring at home as well as outside the home.
How much is mobile home insurance?
Regardless of which part of the US you live in, a quality mobile home insurance policy is essential to provide financial protection. If there's ever a serious incident that threatens your mobile home, this coverage will help you replace it with another brand new one.
Mobile home insurance protects your investment. Let's say you come home one day and find that an ice storm has torn the roof from your mobile house, setting it on fire in the process. It costs $25,000 to replace with a new one; without insurance, you're out of luck. Or if someone hacks into your recharging systems overnight while downloading water stored in a vat outside – boom! Your pipes explode and even I can't make sure all their clothes are dry again for free! But don't fret! A standard mobile home insurance policy features coverage for events like these up to a limit YOU set (our rates start at $35/mo but let our agents make this number work for you!).
How much is homeowners insurance in Michigan?
Need insurance for your home? Call us at (586) 274-9600
Depending on your zip code, the average Michigan homeowners insurance cost will vary.
These are just averages. Ultimately, it will depend on the property value and risk factors like
the elevation of the property, for example. Our job is to find the best homeowners insurance
rates, so all you have to do is choose. In many cases, we can find discounts that an
insurance company wouldn't normally offer.
Understanding the Michigan No-Fault Insurance Law Reform
In short:
You are not legally required
to have homeowner's
insurance for your property.
But it's a fantastic idea.
Source: michigan.gov
According to the Government of Michigan, you are not required to purchase property insurance for your home or personal property. Having said that, Michigan has certain risks to your house that are relevant if you live in Clawson. With the permanent risk of heavy rainfall, the best thing you can do is get insurance for your home.
Get umbrella insurance today to protect yourself and your family
At Signature Insurance we want to help you understand your insurance coverage options so you make the best decision. Contact us at (586) 274-9600 and we'll be happy to get quotes for you from many of the top umbrella insurance companies in Clawson, Michigan.
Contact us at (586) 274-9600 and we'll be happy to get quotes for you from many of the top insurance companies that serve Clawson.
Get the best rates from these insurance companies