​Looking for Umbrella Insurance?
When an accident happens and someone else's fault- costs are high, not your financial burden
Get protection for unforeseen events
Includes full medical coverage for you and your family members
Overview of umbrella insurance in Farmington Hills, Michigan
A personal insurance umbrella is a type of insurance that provides an additional layer of protection to those who are at high risk for being sued in the event they cause damages or injuries to others. An umbrella policy can also provide coverage against libel, vandalism, slander, and invasion of privacy. If you have any concerns about how your homeowners or auto liability will stack up with the cost when it comes time to pay out large sums after someone sues you over something like medical bills from their car accident, then this extra level of security may be worth considering as well.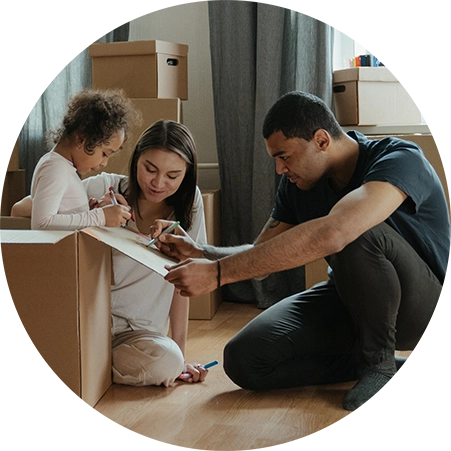 Protect everything you care for with Farmington Hills, MI umbrella insurance
Umbrella insurance is a type of personal liability insurance that can help protect your assets in the event of a lawsuit. It provides additional coverage beyond what's included in your primary auto or homeowners policies, and it may be necessary if you have significant assets to protect. An umbrella policy can also provide protection against lawsuits related to other types of accidents, such as slip-and-falls on someone else's property.
You don't want to risk losing everything because you were involved in an accident with another driver who was injured and decided to sue you for damages. Protect yourself with an umbrella policy from Signature Insurance today! We'll take care of all the details so all you need to do is sign up online or over the phone by calling (586) 274-9600 now!
Why do I need umbrella insurance?
If you have a high-value asset or are at risk for an accident that could result in the need to pay out of pocket, umbrella insurance may be right for you. We can help find the best policy and protect your assets from costly lawsuits. Let's talk about how we can make sure this is something you're covered with today!
What is umbrella insurance coverage in Michigan?
Umbrella policy coverage in Michigan will protect you if you cause a car accident and the damages are over the bodily injury limits of your auto insurance. For example, if you buy an additional $1 million dollars in this type of umbrella policy, it could be used to protect you and your assets from any additional damages that would be over the residual bodily injury limit of your auto liability coverage. This extra umbrella liability coverage is limited by contract to whatever amount.
How much is umbrella insurance?
Let us use an example: You've just been in a car accident and you need to know what your insurance covers. Umbrella Insurance is an additional layer of liability coverage that can come in handy when the unexpected happens. It provides protection for you if your liability limits are exceeded by any one incident, such as a car accident or slip-and-fall on someone else's property. If you have $300,000 in liability coverage with your auto policy but get into a serious accident where damages exceed $500,000, umbrella insurance will cover up to the first $1 million dollars of those costs. This way, you don't have to worry about paying out of pocket for anything more than what is covered by your primary auto policy!
How does umbrella insurance work?
If you or a member of your household is sued, you could lose your home and everything in it. You will have to pay for legal defense costs as well as damages awarded by the court. In most cases, if you are sued, even if you win, your personal assets will be on the line. It's not worth risking losing everything over something that might never happen. Don't wait until disaster strikes to get insurance coverage for yourself and members of your household against lawsuits involving personal injury to others, damage to other people's property and a variety of claims such as defamation, landlord liability and false imprisonment – with umbrella insurance from Signature Insurance we got you covered!
How much umbrella insurance do you need?
Did you know that an umbrella insurance policy typically covers the same things as your home and auto policies, plus a few more, including lawsuits that arise when you're driving abroad or operating rented watercraft? If not, it's time to learn about this important coverage. Umbrella coverage picks up where the liability limits of your homeowners and auto policies leave off; in short, it provides protection for allegations of libel/slander/defamation of character. And because we all want to have peace-of-mind knowing our assets are protected from any potential lawsuit–no matter what–umbrella insurance is worth considering.
What is covered under an umbrella insurance policy?
To protect your financial future, it's important to have an umbrella insurance policy in place. This type of coverage can help cover certain liability claims and lawsuits that exceed the limits of your auto or homeowners insurance policies. An umbrella insurance policy includes several liability protections, such as:
auto bodily injury liability (covers treatment costs if you get hurt in a car accident)
bodily injury liability (can help cover another person's medical bills)
landlord insurance (helps with property damage)
Find out how this type of protection could work for you by contacting our team today!
What is an umbrella auto insurance policy?
Auto umbrella insurance is an important protection to have in the event you need it. If anything should happen, your auto liability insurance may not be enough for all of the costs associated with a claim and that's where personal umbrella insurance comes in. When you buy this type of policy, it can pick up where your other policies leave off and help pay for any remaining claims cost once they are maxed out. We can help if you would like more information about how we can provide personal umbrella coverage to protect what matters most to you!
How much personal umbrella insurance do I need?
If you're looking for a way to protect your assets from the long list of risks that come with daily life, an umbrella insurance policy might be right up your alley. It's important to know what it covers and how much coverage you need before making a decision about whether or not this type of insurance is worth the cost. We can help answer any questions you may have about what exactly an umbrella policy does and doesn't cover so feel free to reach out!
What is an umbrella insurance policy?
An umbrella insurance policy is a type of personal liability coverage that goes above and beyond the amount that regular home or vehicle insurance offers. To own an umbrella insurance, you need to make sure your homeowners or auto policies have limits high enough to cover any damages incurred by yourself due to negligence. Once these are in place, it's time to shop around for an insurer who will offer this extra protection at a reasonable price. The best way to find one is to contact one of our agents today!
Get Umbrella Insurance today
Umbrella insurance provides peace of mind so you can focus on other aspects of life. It's an inexpensive way to protect assets not covered by other insurance policies, and it may come in handy if someone is injured on one of your rentals. Call Signature Insurance today at (586) 274-9600 in Warren or (248) 955-9055 in Troy to get an estimate.
How much is homeowners insurance in Michigan?
Need insurance for your home? Call us at (586) 274-9600
Depending on your zip code, the average Michigan homeowners insurance cost will vary.
These are just averages. Ultimately, it will depend on the property value and risk factors like
the elevation of the property, for example. Our job is to find the best homeowners insurance
rates, so all you have to do is choose. In many cases, we can find discounts that an
insurance company wouldn't normally offer.
Understanding the Michigan No-Fault Insurance Law Reform
In short:
You are not legally required
to have homeowner's
insurance for your property.
But it's a fantastic idea.
Source: michigan.gov
According to the Government of Michigan, you are not required to purchase property insurance for your home or personal property. Having said that, Michigan has certain risks to your house that are relevant if you live in Troy. With the permanent risk of heavy rainfall, the best thing you can do is get insurance for your home.
Get umbrella insurance now to protect yourself and your family
At Signature Insurance we want to help you understand your insurance coverage options so you make the best decision. Contact us at (586) 274-9600 and we'll be happy to get quotes for you from many of the top home insurance companies in Macomb, Michigan.
Contact us at (586) 274-9600 and we'll be happy to get quotes for you from many of the top insurance companies that serve Macomb.
Get the best rates from these insurance companies