​Get The Right Coverage With an Umbrella Insurance in Macomb MI
Many homeowners find themselves in a situation where they are looking for home insurance that will protect them from any potential damages to their home and belongings. However, many people don't realize when they buy this coverage that it doesn't provide protection against every possible scenario. If you want the best protection available, then you should consider buying umbrella insurance in Macomb MI. This blog post will discuss how umbrella insurance works, as well as why it is essential for your family's financial security.
Pay monthly to be protected from unforeseen circumstances like natural disasters or lawsuits
Prevent potential lawsuits from happening with umbrella insurance
Protect yourself against issues that are outside of your normal coverage
Ensure you have the best coverage possible for your unexpected circumstances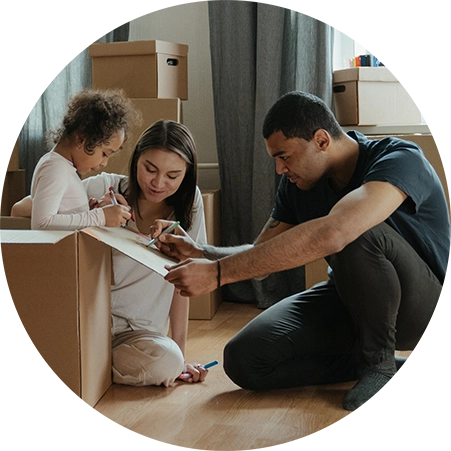 Why choose an umbrella insurance policy in Macomb MI?
Businesses back themselves up with ELI ( Excess Liability Insurance, also known as Umbrella insurance). If they have a problem, it's all right because ELI will help them. For example, if there is a fire and the company doesn't have enough money to pay for it. ELI is a good thing because it can save your company money and cover more assets with less policies. But depending on the policy, ELI may not cover certain things like employment practices liability, professional liability, or product recall coverage. At Signature Insurance, we can help you personally to determine which umbrella insurance suits you best.
How can I protect the assets I have built throughout my life?
To provide the protection you need for your personal assets, contact us to learn more about our Personal Umbrella policies. We'll help you find the right policy for your needs and budget so that you can rest easy knowing that if an accident happens, it won't take away all of your hard-earned money. Let us know when we can answer any questions or get started working on a plan with you today!
Which is the best umbrella insurance in Macomb MI?
If you're looking for a new umbrella insurance policy, Signature Insurance is the place to go. Umbrella policies are designed to provide additional liability coverage over and above your home, auto or other underlying insurance. The umbrella policy kicks in once the limits of your underlying policies have been exhausted. Talk with one of our agents today about how much coverage you need and what type of plan would work best for you! We'll help find an option that's perfect for you and your family.
Who is interested in buying umbrella insurance in Michigan?
An umbrella policy is a type of insurance that protects your home or business against liability and other risks such as accidents, injury, lawsuits. Umbrella policies are often combined with an existing homeowner's or commercial property insurance policy to give you the protection you need for just about anything else out there. What if something happens at work? Or on vacation?
Is umbrella insurance valid only in the USA?
Umbrellas can provide coverage anywhere in the world! They also protect your family from mishaps like getting hurt while playing sports (or even pet-related incidents) alongside providing additional living expenses should they be injured somewhere away from their own home country limits – say overseas during travel abroad or when visiting friends who live in another state temporarily without time off of work available through company benefits.
Do you have enough liability insurance in Macomb MI?
Umbrella policies provide additional layers of protection. If the limits on your underlying policy are exhausted, an umbrella policy will step in and cover you up to the limit of your coverage. It's a small price to pay for peace of mind. You deserve the best protection available at a reasonable cost. We offer competitive rates with no hidden fees or surprises.
If you already have personal insurance, should you get umbrella insurance as well?
You know that your property and vehicle insurance policies do cover personal injury liability, but you could get sued for more than the underlying limits of a policy. A common misconception among people is that homeowners or car accident coverage will provide complete protection when this isn't true! You deserve to be covered with protection from all types of lawsuits so if someone hits you they'll have enough money in case it's not an emergency situation – plus their lawyer fees are taken care of too! We recommend getting extra liability protection today before any potential accidents happen.
Benefits of umbrella insurances in Michigan
You know what they say, "an ounce of prevention is worth a pound of cure". But in the case that you have to rush out to purchase an umbrella at this rainy time, don't forget about Umbrella insurance! This coverage can protect your home and family members from any bodily injury or financial loss currently costing you money. We specialize in making sure that should something happen where someone is taking compensation for their injuries, with us on your side it's no big deal because we got your back.
At Signature Insurance, we have you covered with the best umbrella insurance in Macomb MI
We offer many types of coverage options, including liability protection to provide you and your loved ones legal defense if someone is injured on the property. We also can cover damages done by natural disasters such as hail storms or earthquakes. In addition to these services, our team members are always willing to go above and beyond for every customer they have!
How much is homeowners insurance in Michigan?
Need insurance for your home? Call us at (586) 274-9600
Depending on your zip code, the average Michigan homeowners insurance cost will vary.
These are just averages. Ultimately, it will depend on the property value and risk factors like
the elevation of the property, for example. Our job is to find the best homeowners insurance
rates, so all you have to do is choose. In many cases, we can find discounts that an
insurance company wouldn't normally offer.
Understanding the Michigan No-Fault Insurance Law Reform
In short:
You are not legally required
to have homeowner's
insurance for your property.
But it's a fantastic idea.
Source: michigan.gov
According to the Government of Michigan, you are not required to purchase property insurance for your home or personal property. Having said that, Michigan has certain risks to your house that are relevant if you live in Macomb. With the permanent risk of heavy rainfall, the best thing you can do is get insurance for your home.
Get umbrella insurance now to protect yourself and your family
At Signature Insurance we want to help you understand your insurance coverage options so you make the best decision. Contact us at (586) 274-9600 and we'll be happy to get quotes for you from many of the top home insurance companies in Macomb, Michigan.
Contact us at (586) 274-9600 and we'll be happy to get quotes for you from many of the top insurance companies that serve Macomb.
Get the best rates from these insurance companies