Umbrella Insurance in Rochester, Michigan
The cost of liability insurance is on the rise, and some people are finding it too expensive to keep up with. If you're one of these individuals, then we have a solution for you! Excess Liability Insurance (or Umbrella Insurance, as it's most commonly known) gives you protection so that if someone sues your company and wins because they were injured while on the premises, or by your products – such as when a customer slips in water outside your store- then this policy will cover their damages. This way, you can stay protected without breaking the bank.
Provides additional coverage against bodily injuries
Protects you from liability when your primary policy's limits are exceeded
Can be used for third party injury claims
Offers a form of protection that traditional insurance may not offer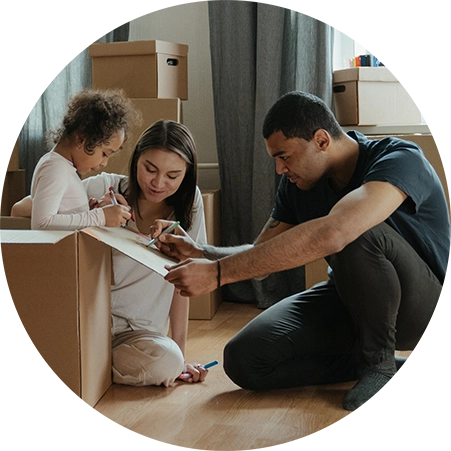 Extra protection beyond the maximum liability coverage for accidents
Most homeowners don't realize that standard homeowner's insurance only covers $300,000 in liability claims per accident. If your dog bites someone or if you slip and fall on your front porch, then this limit is not enough protection for your business and financial future.
No deductible for damages caused by accidents on your property
If someone slips and falls in front of the building, you won't have to pay any out-of-pocket expenses. This is because policies with a low or no deductible are available from some insurance companies when they sell these types of insurance products.
An easy way to protect your home or business against liability claims, one of the best options is to purchase Excess Liability Insurance in Michigan. This type of insurance will cover those damages as well and it won't cost a lot- either.
What does umbrella insurance cover?
Umbrella insurance covers liability against an individual or company. It can be used to protect your assets in the event of a lawsuit that is not covered by other types of insurance you have like homeowners, auto, and business. This type of coverage also protects assets when there is more than one person being sued for any damages they caused while on your property.
Umbrella insurance also protects against a wide variety of risks that are not covered by other types of insurance, like defamation or slander, bribing your employees for information, and intentional infliction of emotional distress. You could be held liable if you do something on purpose to hurt someone's feelings; this is what is called intentional infliction of emotional distress.
A person can also be held liable for something they say that damages someone's reputation, like a defamatory statement or slanderous remark. That would make the company indirectly responsible as well, and it might not have enough insurance coverage to compensate its employees with lost wages from being out of work.
How can umbrella insurance help protect you?
What's more, if you have employees and one of them is bribed for information by a competitor or another company, your business could be held liable under federal law for that employee's actions—even if they were illegal. Umbrella insurance can help cover the damages from these kinds of lawsuits too.
With this coverage, you can help keep your employees happy and safe from legal issues. And it won't cost a fortune either: Umbrella policies start as low as $200 or so per year for an extra million in liability protection on top of what's already offered by standard commercial insurance plans.
How Does an Umbrella Policy Work?
The umbrella policy works just like an insurance plan that sits on top of your existing commercial policies. It's important to note, however, that while the coverage is available at a low cost for most people, it may be prohibitively expensive or unavailable for those with pre-existing medical conditions.
An increase in liability costs can lead to a variety of issues for a company, including increased premiums and difficulties in finding coverage. When you have an umbrella policy, it's easy to stay protected from the financial side effects that come with lawsuits too.
With this type of insurance, you can help protect your employees by keeping them safe at work and helping ensure they are available when needed outside of work.
An umbrella policy can also help protect your family and loved ones if you were to pass away prematurely or become disabled as a result of an accident at work.
Get an Umbrella Insurance Policy for your Home
An umbrella policy is a great way to protect your family's assets and home in the event of an injury claim. If you are interested, we can help you decide on the many different types of liability protection policies that can be tailored specifically for your needs. Contact us today so one of our representatives can help answer any questions about adding additional coverage for added peace of mind when it comes to protecting yourself against potential lawsuits.
How much is homeowners insurance in Michigan?
Need insurance for your home? Call us at (586) 274-9600
Depending on your zip code, the average Michigan homeowners insurance cost will vary.
These are just averages. Ultimately, it will depend on the property value and risk factors like
the elevation of the property, for example. Our job is to find the best homeowners insurance
rates, so all you have to do is choose. In many cases, we can find discounts that an
insurance company wouldn't normally offer.
Understanding the Michigan No-Fault Insurance Law Reform
In short:
You are not legally required
to have homeowner's
insurance for your property.
But it's a fantastic idea.
Source: michigan.gov
According to the Government of Michigan, you are not required to purchase property insurance for your home or personal property. Having said that, Michigan has certain risks to your house that are relevant if you live in Rochester. With the permanent risk of heavy rainfall, the best thing you can do is get insurance for your home.
Get umbrella insurance today to protect yourself and your family
At Signature Insurance we want to help you understand your insurance coverage options so you make the best decision. Contact us at (586) 274-9600 and we'll be happy to get quotes for you from many of the top umbrella insurance companies in Rochester, Michigan.
Contact us at (586) 274-9600 and we'll be happy to get quotes for you from many of the top insurance companies that serve Rochester.
Get the best rates from these insurance companies