​Do you have an insurance policy that doesn't cover everything? You need Umbrella Insurance protection
Protect yourself and your family from unforeseen accidents
Helps cover damages that exceed the limits of other policies
Provides extra protection when you need it most
Find peace of mind when purchasing a policy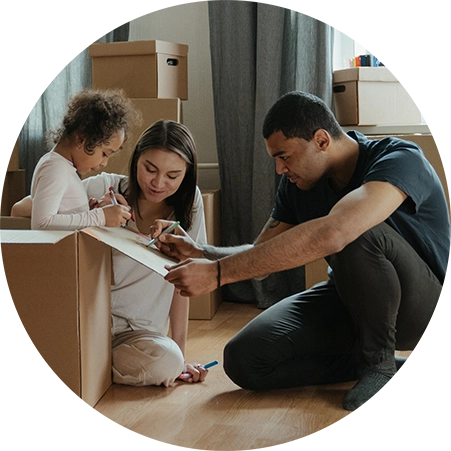 What is Umbrella Insurance for Royal Oak residents?
If you're looking for protection against the unexpected, it's time to consider an umbrella insurance policy. It can help protect your family and assets from damages that may exceed the limits of your other policies. For example, if someone is in a car accident here in Royal Oaks, and they have liability insurance but not medical coverage, umbrella insurance will make up the difference in costs.
How much is umbrella insurance
The cost of umbrella insurance will depend on how high the liability limit is and other factors. There are many types, such as personal umbrella policy or business umbrella policy, that can be tailored to your specific needs.
Average home insurance rates are expected to be around $100 per month, but it all depends on the type of house you have and what company you choose. We will help you get quotes from at least three companies before you make a decision about the best excess liability insurance for you.
Everyone's personal situation is different, so the cost of umbrella insurance will vary depending on your home and auto coverage, among other things. We can help you estimate how much an umbrella policy would cost before you sign up by looking at your current policies
Who needs umbrella insurance
Anyone who wants protection against lawsuits and has assets that could be seized by creditors.
A personal umbrella policy can protect you from liability for anything your home insurance doesn't cover as well as any other liability, such as a car accident or dog bite claim.
An umbrella policy is not always necessary but it's worth considering if you have a lot of assets you want to protect.
How does umbrella insurance work
An umbrella insurance policy kicks in when your other liability coverage is maxed out. The umbrella will protect assets not covered by the primary policies, such as injury claims or lawsuits that are filed against you.
For example, if someone gets injured on your property, you might be covered by a homeowner's insurance policy. But if the injury victim is also suing for pain and suffering or other related losses, that liability would likely exceed what your home insurer covers.
An umbrella policy will pick up where your primary policies leave off in these cases because it provides coverage of unlimited amounts above the underlying insurance policies.
Why get umbrella insurance
Protect yourself and your family from lawsuits that might exceed the liability limits of your current policies.
You can't predict what will happen, but you'll be prepared for it if it does. Umbrella insurance provides peace of mind so you can focus on other aspects of life.
It's important to have coverage not only for your home but also any rental properties you own. If someone is injured on one of your rentals, they may sue both the renter and landlord in a premises liability lawsuit.
An umbrella policy can cover medical expenses that exceed what primary health care covers and future wages lost due to a disabling injury.
Get Umbrella Insurance today
Umbrella insurance provides peace of mind so you can focus on other aspects of life. It's an inexpensive way to protect assets not covered by other insurance policies, and it may come in handy if someone is injured on one of your rentals. Call Signature Insurance today at (586) 274-9600 in Warren or (248) 955-9055 in Troy to get an estimate.
How much is homeowners insurance in Michigan?
Need insurance for your home? Call us at (586) 274-9600
Depending on your zip code, the average Michigan homeowners insurance cost will vary.
These are just averages. Ultimately, it will depend on the property value and risk factors like
the elevation of the property, for example. Our job is to find the best homeowners insurance
rates, so all you have to do is choose. In many cases, we can find discounts that an
insurance company wouldn't normally offer.
Understanding the Michigan No-Fault Insurance Law Reform
In short:
You are not legally required
to have homeowner's
insurance for your property.
But it's a fantastic idea.
Source: michigan.gov
According to the Government of Michigan, you are not required to purchase property insurance for your home or personal property. Having said that, Michigan has certain risks to your house that are relevant if you live in Royal Oak. With the permanent risk of heavy rainfall, the best thing you can do is get insurance for your home.
Get umbrella insurance now to protect yourself and your family
At Signature Insurance we want to help you understand your insurance coverage options so you make the best decision. Contact us at (586) 274-9600 and we'll be happy to get quotes for you from many of the top home insurance companies in Royal Oak, Michigan.
Contact us at (586) 274-9600 and we'll be happy to get quotes for you from many of the top insurance companies that serve Royal Oak.
Get the best rates from these insurance companies