Umbrella Insurance in Troy, Michigan
Protects you in the event of day-to-day lawsuits
Gives protection that isn't provided by homeowners and car insurance
Provides a higher level of coverage than your other policies
Allows you to protect your assets above and beyond what is covered by your other policies
An umbrella policy is a type of added insurance that provides coverage for your liability. It will cover you in the event that you are sued and lose a lawsuit, or if someone files an injury claim against you. Umbrella policies can also protect against property damage lawsuits. People who live in Troy, Michigan may not be familiar with this type of policy and how it might benefit them. We hope to answer all of your questions about umbrella insurance so that you can make an informed decision on whether or not to buy one!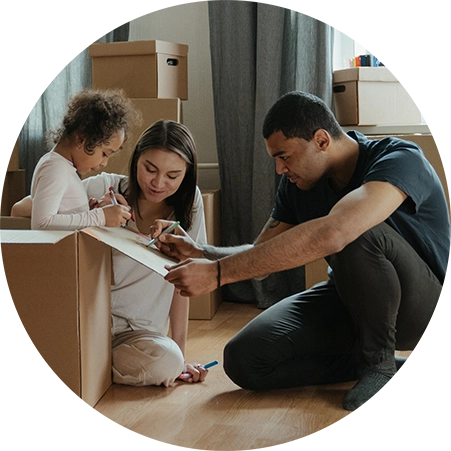 Protect yourself against liability
If you're living in Troy, Michigan and are looking for protection against liability then an umbrella insurance policy is something to consider. This type of coverage may help protect you from harm that could be caused by a problematic lawsuit, or injury claim filed against you due to negligence on your part. You can also get this insurance if you live in another state and will be traveling to Troy, Michigan.
If you're a homeowner in Troy with a mortgage and your liability insurance coverage is limited, an umbrella policy may also save the day for you. If someone were to sue you due to something that happened at your property then this type of insurance could cover those damages.
But what about people who have a million-dollar home and mortgage? Why do they need an umbrella insurance policy if their liability is already covered by homeowners insurance? Well, because then you could be sued for more than just $300 thousand dollars. So when someone sues you in Troy for something that happened at your property, the umbrella insurance coverage could save you from having to pay for more than what your liability insurance company is willing to cover.
Avoid legal fees and expensive lawyer advice
Some of the other benefits that an umbrella insurance offers include covering your legal fees and paying for a lawyer if necessary. If you're sued, you'll need to protect yourself from all possible outcomes so it's best to be prepared beforehand with this type of insurance in order to avoid having legal fees pile up on top of one another or expensive lawyer advice.
Receive comprehensive coverage for property damage suits
Some suits that are covered under this type of policy include property damage. This is a good option for someone who owns a home, apartment complex, or office building where accidents and injuries could happen on the premises. The umbrella insurance will cover these cases from lawsuits as well as paying for damages to your personal residence and any other properties you may own.
If you're ever in a position where you have to sue someone, umbrella insurance will also help with attorney's fees and other legal expenses. If the person being sued has an $100 million dollar net worth, having $200-300 thousand dollars of coverage through your policy would be smart.
The last thing you want is one lawsuit to be so expensive that it leaves you without any way to protect yourself.
Frequently Answered Questions
What does personal umbrella insurance cover
An umbrella insurance policy is meant to cover any additional losses or costs that you incur after your other auto and home policies have been exhausted.
When pursuing a claim, the first thing an insurer will do is determine whether it's liable for damages because of coverage under the three major types of property-related liability: car insurance, homeowners' or renters' insurance, and umbrella or excess liability coverage.
The insurer's inquiry will center on whether you were acting as an "insured" in a covered situation at the time of injury to someone else. If so, your claim may be covered under one of these policies; if not, it might not be. An example would involve being out driving your car, and hitting another vehicle. If you were acting as an insured driver at the time of the accident, your liability would be covered by the driver's insurance policy for that automobile.
If not, it might be necessary to claim your homeowner's or renter's coverage if you live in a residence where the damage took place; or if not, your umbrella insurance policy may cover the damages.
In general, this type of insurance is designed to protect against liability when you are involved in an incident for which someone else could sue and win a judgment against you. For example, suppose you were driving home from work one day; as you approach an intersection on a four-lane road, another driver makes a left turn and hits you head-on. Suppose that there is no other driver's insight or at fault; the accident is clearly your responsibility because of negligent driving on your part.
Your driver's insurance will cover the damage to your car, but it might not pay for any injuries or property damages that you caused as a result of the accident.
An umbrella insurance policy would kick in during this type of scenario and provide coverage up to its limits for claims stemming from an incident in which you are legally liable.
Who should get umbrella insurance
People who want a little bit of extra protection against lawsuits and claim costs. You should also get it if you have an expensive hobby or sport that exposes you to risks like skiing, sailing, or rock climbing.
Most people with insurance policies buy umbrella coverage when they purchase their homeowner's policy; others may only need the additional protection offered by an umbrella insurance policy.
Insurance policies are created with limits that cover the most probable occurrences, so if your property is damaged by a natural disaster or fire and not covered under your homeowner's insurance for example, then having some coverage would be helpful in these situations.
What is umbrella insurance for business?
An umbrella insurance policy is an additional layer of liability coverage that you can purchase to provide extra protection against lawsuits and claim costs. They are secondary policies designed for people who want a little bit of extra protection against lawsuits and claim limitations, which could be the case if you own a business with expensive assets or have high-risk hobbies like skiing, sailing, or skydiving.
An umbrella policy covers the same basic things as your other policies, but it is not designed to be a stand-alone service and will require you to keep up with all of your regular insurance payments for them to remain valid.
Get Umbrella Insurance
At Signature Insurance, we want to make sure that you are educated on the different types of insurance policies so that you can choose what is best for your needs. We offer a variety of options including umbrella insurance and have an expert team who will work with you one-on-one to find solutions tailored specifically to your life situation. If this sounds like something you would be interested in learning more about, please give us a call at (586) 274-9600 or fill out our contact form.
How much is homeowners insurance in Michigan?
Depending on your zip code, the average Michigan homeowners insurance cost will vary.
These are just averages. Ultimately, it will depend on the property value and risk factors like
the elevation of the property, for example. Our job is to find the best homeowners insurance
rates, so all you have to do is choose. In many cases, we can find discounts that an
insurance company wouldn't normally offer.
Understanding the Michigan No-Fault Insurance Law Reform
In short:
You are not legally required
to have homeowner's
insurance for your property.
But it's a fantastic idea.
Source: michigan.gov
According to the Government of Michigan, you are not required to purchase property insurance for your home or personal property. Having said that, Michigan has certain risks to your house that are relevant if you live in Troy. With the permanent risk of heavy rainfall, the best thing you can do is get insurance for your home.
Get umbrella insurance now to protect yourself and your family
At Signature Insurance we want to help you understand your insurance coverage options so you make the best decision. Contact us at (586) 274-9600 and we'll be happy to get quotes for you from many of the top umbrella insurance companies in Troy, Michigan.
Contact us at (586) 274-9600 and we'll be happy to get quotes for you from many of the top insurance companies that serve Troy.
Get the best rates from these insurance companies