Umbrella Insurance in Warren, Michigan
Provides an additional layer of protection
Increases the amount of liability coverage you can get
Ensures that your personal assets will be protected in case you cause a serious accident or someone gets hurt on your property
Protects your assets from careless decisions
If you're looking for umbrella insurance in Warren, Michigan then you've come to the right place. We offer umbrella liability coverage that can protect you from liabilities that exceed your basic limits of auto coverage or homeowners insurance policies. Umbrella Insurance is an important part of your protection and should be considered when looking at a new policy or reviewing your current one.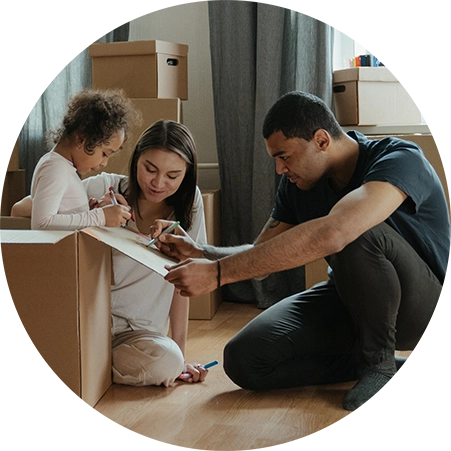 Umbrella Insurance in Warren, Michigan
You may not know this but there are many things that could happen to make you liable for damages if someone were to sue you and win their case against you. For example, if someone slips on ice on your property, they might try suing because it's clear who owns the property where they fell – which would be YOU!
That's why it's so important to have some extra protection with umbrella insurance in Warren, MI. It provides additional coverage for bodily injury or property damage claims arising out of any single event such as a car accident or slip-and-fall lawsuit. The coverage typically starts at 1 million and can go up to over 20 million depending on your needs.
If you have a high net worth or are involved in an occupation that could put your assets at risk, then it's important to consider the benefits of excess liability insurance. Umbrella Insurance is designed to protect against liabilities that exceed your basic limits of auto coverage or homeowners insurance policies. It's not just for celebrities and CEOs – anyone can be vulnerable if they're sued for something out of their control.
Why Warren, MI residents should consider getting an Umbrella Insurance
An umbrella policy is an extension of your car or homeowners insurance that provides protection for claims in excess of the underlying coverage. It takes effect after a primary liability limit has been exhausted, usually $300,000 per person and $500,000 per occurrence (or incident). Umbrella policies typically protect against lawsuits where you are being sued because someone was injured in your car or someone got hurt on your property.
If you have a home with potentially dangerous elements such as large windows, consider getting an umbrella policy to protect against lawsuits for injuries that can occur if someone falls through the glass.
Frequently Answered Questions
What does umbrella insurance not cover
Umbrella insurance does not cover property damage or bodily injury liability.
Basically, think of umbrella insurance as additional coverage for individuals, families, and small businesses in the event that they are sued because someone was injured at work or hurt on their property.
How much umbrella insurance is enough
The right amount of umbrella insurance depends on your net worth and personal assets. It depends on the size of your assets. Most people believe umbrella liability insurance is a good idea for only people with net worths over $100 million and personal assets in excess of $200 million. However, an umbrella policy is good for anyone whose assets exceed the coverage they have on their liability limits from their home and auto insurance.
For example, let's say you own your home without a mortgage and it is valued at $800,000 and you also have an additional $700,000 in combined assets from your 401k, retirement accounts, savings accounts, etc. If your homeowner's insurance liability limit is $500,000, then you have an exposure for the additional 1 million. You would be an ideal candidate for a million-dollar umbrella policy.
Get Umbrella Insurance Today
There's no doubt that umbrella insurance is an important part of any good protection plan. If you're looking for a company to provide your umbrella liability coverage in Warren, Michigan, then Signature Insurance has the experience and expertise to protect you from liabilities exceeding your basic limits on auto or homeowners policies. Call us today at (586) 274-9600 and we'll be happy to answer all of your questions about any insurance needs you may have and how you can make the best decision for you.
How much is homeowners insurance in Michigan?
Need insurance for your home? Call us at (586) 274-9600
Depending on your zip code, the average Michigan homeowners insurance cost will vary.
These are just averages. Ultimately, it will depend on the property value and risk factors like
the elevation of the property, for example. Our job is to find the best homeowners insurance
rates, so all you have to do is choose. In many cases, we can find discounts that an
insurance company wouldn't normally offer.
Understanding the Michigan No-Fault Insurance Law Reform
In short:
You are not legally required
to have homeowner's
insurance for your property.
But it's a fantastic idea.
Source: michigan.gov
According to the Government of Michigan, you are not required to purchase property insurance for your home or personal property. Having said that, Michigan has certain risks to your house that are relevant if you live in Warren. With the permanent risk of heavy rainfall, the best thing you can do is get insurance for your home.
Get umbrella insurance now to protect yourself and your family
At Signature Insurance we want to help you understand your insurance coverage options so you make the best decision. Contact us at (586) 274-9600 and we'll be happy to get quotes for you from many of the top home insurance companies in Warren, Michigan.
Contact us at (586) 274-9600 and we'll be happy to get quotes for you from many of the top insurance companies that serve Warren.
Get the best rates from these insurance companies